Hämeenlinna City Museum – Skogster Museum
Until Death Do Us Part 21.2.2020–24.1.2021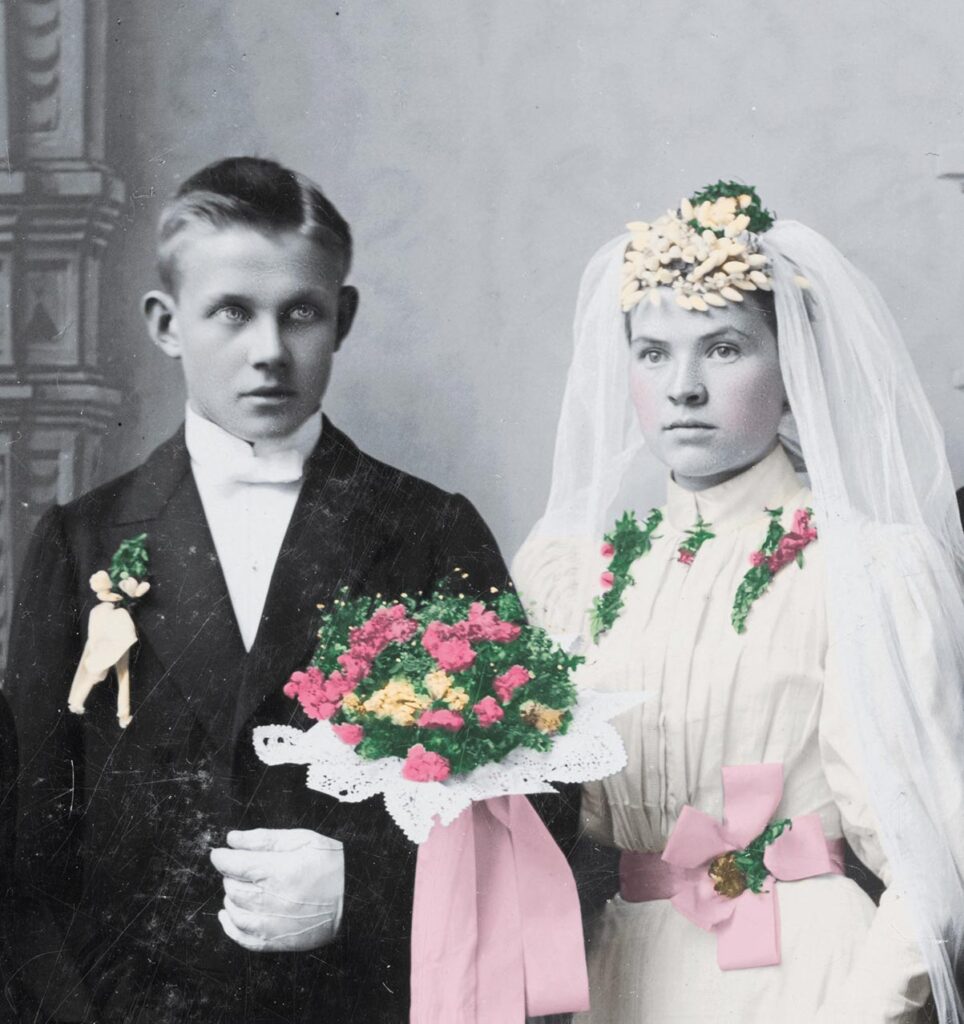 For love or practical reasons? Traditionally weddings have been a rite of passage linked to family and fortune. In contemporary thinking, love and marriage are closely connected, and even in times past, people were not without love. People have de¬ed social norms for love, if necessary.
The exhibition tells about the history of getting married. How and where "the one" was found and how things proceeded towards the altar? What were bachelor parties like a hundred years ago?
The focus is on the wedding dresses from the museum's collection. In addition to the familiar white dresses, you can see black and even a owery dress. Fashion followed the styles of the upper classes, but the countryside brides also had their own traditions.
One of the subjects is the development of equality from the 19th century women's right movement to today's equal marriage rights. Today being single or living in cohabitation are common. However, the role of getting married as a demonstration of love and starting a family has not gone anywhere. And although society has become secularised, for some the church weddings are still important.